THE VIRTUAL CLUBHOUSE
Welcome to the virtual clubhouse for the West Norfolk Cricket Club; which as a gentlemen's cricket club has now achieved a solid century.
The club was based at Hunstanton Recreation Ground for many years, has fixtures in Cambridge, around the neighbouring counties and also overseas tours. Fixtures are all day, half-day and 20/20 evening games. Members request to play when they so wish.
The club has strong local ties, especially with Norfolk farming families, with a sizeable, friendly and able membership. Many members have performed honourably for the County, with whom the club has a close association.
Do enjoy the website and if you wish to know more or play, please contact us, you will be made welcome.
Piers Reinhold
President
TESTIMONIALS
BEST TOUR EVER!



 



 



 



 



"I had the greatest week away with the club on tour!



 



 



 



"Any newcomers are always made to feel welcome and included!"

BEST CLUB IN NORFOLK.



 



 



 



 



"West Norfolk CC is by far the greatest club in the area. It is such a welcoming and friendly club."



 



 



 



 



"As a guest of West Norfolk CC for the "La Manga Tour" I had a wonderful and memorable time and look forward to a repeat."
MATCH REPORTS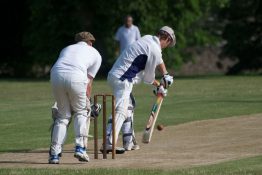 Having lost 3 key players during the week, WNCC fielded a youthful team, against an…