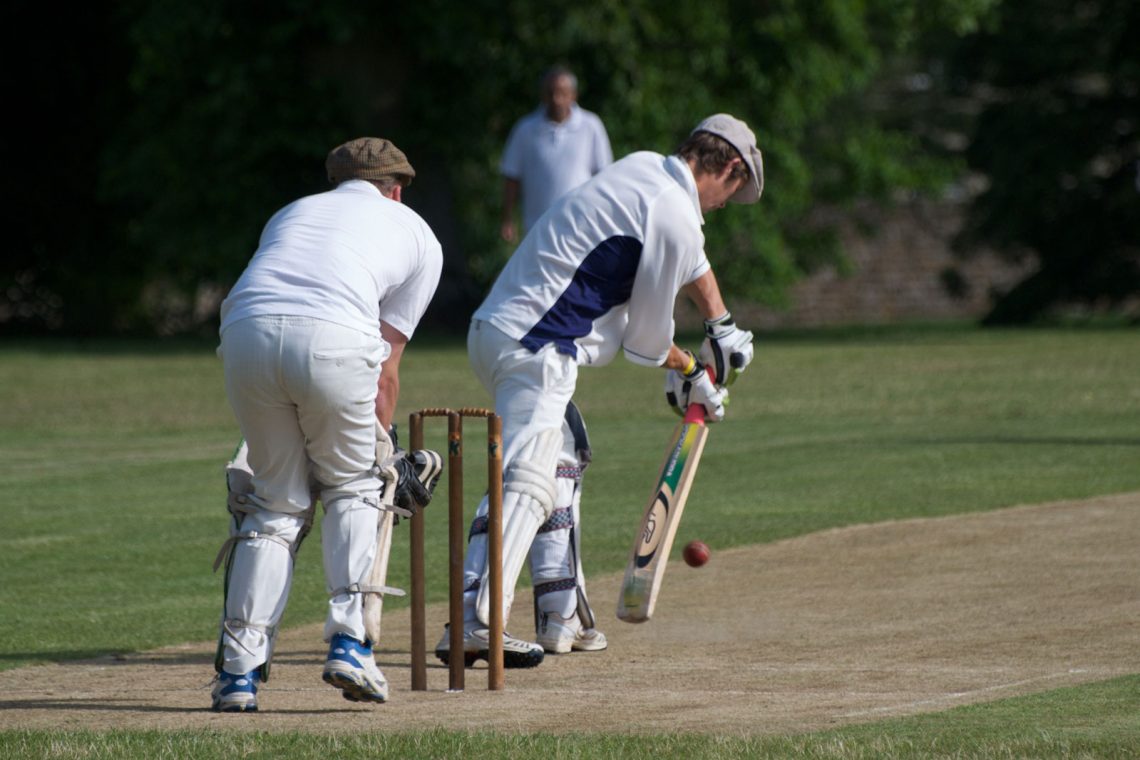 Having lost 3 key players during the week, WNCC fielded a youthful team, against an experienced Castle Rising side. It was decided that Castle Rising should bat first, with WNCC set to lose club stalwart and opening batsman, Mike Fairey, at 5 pm, who had to fulfil other roles at Stow Bardolph. The sun shone and WNCC faced a challenging afternoon on one of the hottest days of the year!
After a steady start by Castle Rising, contained by the long serving opening duo of Ben Stanton and Richard Thompson, Captain Ben Stanton made an unexpected and astute decision to turn to youth by bringing on William Everall (1 for 13) , who duly obliged with his first WNCC wicket and had 2 catches dropped behind (no names mentioned!).
Good spells by Freddie Fairey (2 for 32), Edward Stanton (1 for 27) and Harry Thompson (2 for 46) when Castle Rising were in full swing as Robert Wilson (60) hit the ball to all parts of the ground, followed by an excellent spell of leg-spin bowling by George Means (1 for 21), restricted Castle Rising to 194 in their 40 overs. Behind the stumps, Ned Bent did particularly well, filling in for Joel Garner who had house guests arriving that afternoon he had only recently discovered….
WNCC responded with an early loss of wickets before Freddie Fairey showed why he is such a good prospect at the age of 13 with an excellent 45, ably supported by Ollie Stanton (19) who hit 3 impressive 4s! George Means and John Everall (down the order due to the youth policy) then added further runs with JE hitting 5 consecutive 3s without suffering further injury, surely a club record!? With the score at 168 for 8, Captain Stanton again showed his ability to influence a game by being bowled for 1. This left the last pair of Richard Thompson (23 not out) and William Everall (6 not out) to put on 27 runs in the last 5 overs to win the match for WNCC with 2 balls to spare!!
Another classic between WNCC and Castle Rising!!